Fusing the power of ancient Indian botanicals and clinically-proven actives, ZAILA creates the most fun and effective Ayurvedic skincare in the world
Our Values

Rooted in Science
We use clinically-proven active ingredients combined with Ayurvedic botanical extracts. We don't use trendy ingredients just for the sake of using them. Instead, we incorporate well-studied ingredients at their most effective percentage to help you achieve your healthiest skin.

Sustainable Development
ZAILA products are produced in small batches with ethically sourced ingredients and sustainable packaging. We never source rare or endangered ingredients. We also partner with small, woman-run cooperatives for our ingredients as often as possible. Our products are made in the USA and housed in sustainable glass packaging. We are also committed to being plastic-neutral by 2023 to offset the plastic used in our caps and dropper bottles. We aren't perfect, but we're eager to learn more and improve our sustainability efforts!

Community-built
Our products were developed with input from over 1,000 of our community members and thoroughly tested by 64 Product Testers to bring you the perfect formulas! ZAILA is for you, by you. Follow along on Instagram @zailaskin to keep up to date with our Product Tester program and take part in our R&D polls!

Clean Ingredients
Our formulas are Vegan, Cruelty-free, Free of Parabens, Mineral Oil, Sulfates, Silicones, Phthalates, Drying Alcohols, Synthetic Dyes and Fragrances. We also follow the Clean at Sephora standard of formulation. Learn more about our beautiful ingredients here.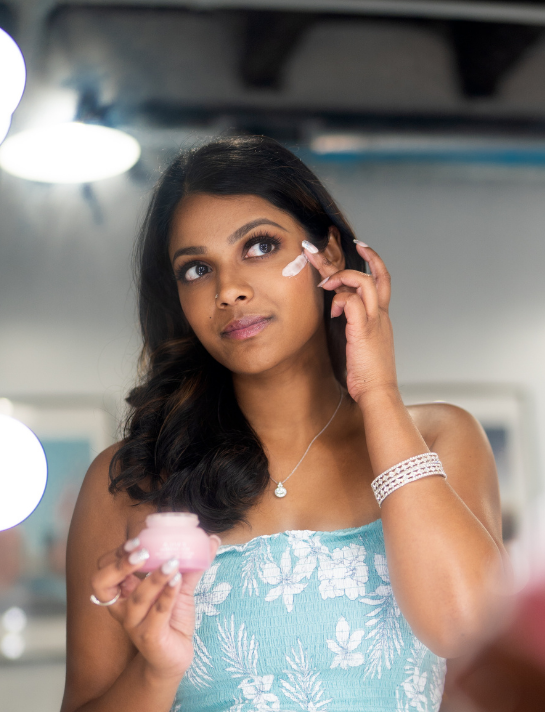 About the founder
Growing up, my relationship with my skin was unhealthy and toxic. I faced a lot of colorism for having a deep complexion. In many South Asian cultures, having darker skin is seen as unattractive or "dirty". I wish I could say I grew up loving homemade Indian skincare, but that just isn't true. I remember being in India and asking my mom to take me to the beauty salon to get a bleaching facial because I felt so insecure about my complexion. Looking back, I feel sad for my younger self and wish I had the confidence I do now. I know thousands of other young girls feel the same way I did. I felt conflicted between wanting to love natural Indian beauty recipes, but struggled with the skin-lightening culture that came with them. ZAILA is my way of taking ownership of my experiences and making a difference in the South Asian beauty space. My hope for ZAILA is to be the fun, skin-positive beauty brand that all the young girls like me needed growing up. Thank you for being part of this journey!
Wishing you happy and healthy skin,
Process of building ZAILA:
2018:
I struggled with hyperpigmentation, sun damage, and extremely dry skin. Most of the products on the market were either too harsh or too stripping for my sensitive skin so I turned to Ayurvedic ingredients like Tulsi and Amla for a solution.
Process of building ZAILA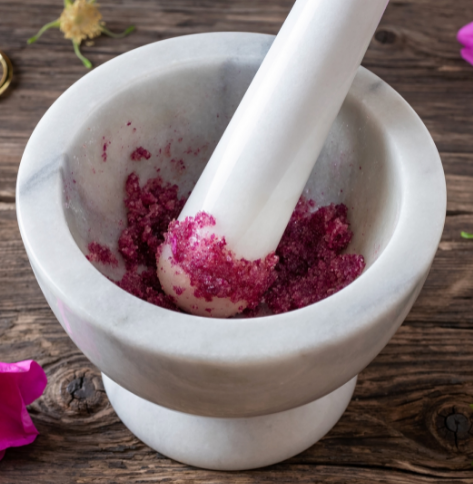 2019:
I was traveling for work and tried to take my favorite Indian clay mask made of Multani Mitti with me. It comes in a plastic bag from the grocery store and you usually mix it with other ingredients like yogurt and honey. Like most homemade skincare, it made a huge mess all over my suitcase and hotel room. I got to thinking - why aren't there any modern skincare brands using these amazing Ayurvedic ingredients in a fun and advanced way? I wanted a brand that honored South Asian beauty rituals, but also incorporated my favorite actives like Niacinamide and Vitamin C. Just like that, the idea for ZAILA popped into my head and I got to work!
Process of building ZAILA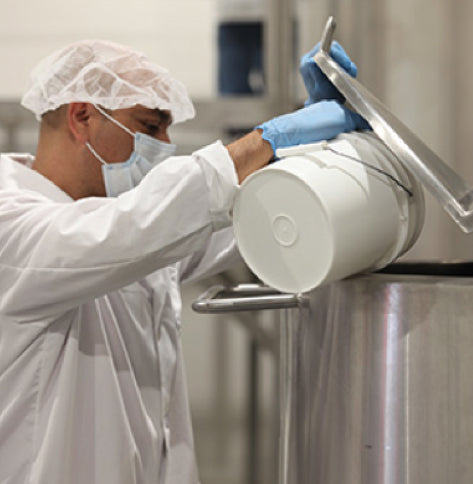 2020:
I spent over a year learning about ingredients and researching the best skincare manufacturers. I also started ZAILA's Instagram page and built up an amazing community of people who have helped with product development, packaging design, and spreading the word about the brand. Over 1000 people took part in ZAILA's Product Development survey and contributed to our beloved formulation!

I interviewed over 90 labs and started the R&D process with 8 of them. This was one of the hardest parts of the journey. It was very challenging to find a lab that was willing to produce in small batches, able to source Indian ingredients, and formulate to my standards. Luckily, through some amazing friendships I was able to find a high quality lab in Texas to make my dream products!
Process of building ZAILA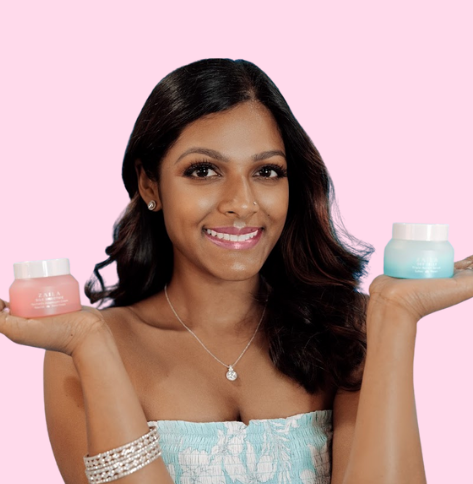 2022:
After many rounds of product formulation, packaging development, and branding, ZAILA was born! I'm so proud of the formulations our community helped create, and can't wait to share them with the world! My favorite product, although it's very hard to choose, has to be our Sky Jelly Serum. It's the perfect all-in-one serum to soften, repair, and soothe skin. I hope you love it as much as I do!

Process of building ZAILA